Learn About Limbrel and Osteoarthritis Flavonoid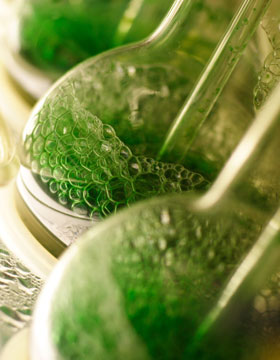 Approximately 40% of adults living in the United States experience some form of arthritis, with osteoarthritis as the most common. Osteoarthritis develops when the cartilage in joints begins to deteriorate, eventually leading to inflammation. This will begin to cause discomfort in the individual and can affect many different areas of the body, including the back, feet, hips and neck. There are many factors to consider when putting together a game-plan to fight the discomfort of wear and tear arthritis. When managing osteoarthritis, the lack of certain nutrients, such as flavonoids, is a critical issue.
There are nutrients which can be eaten that help to maintain the health of your joints. These nutrients include anti-oxidants and essential fatty acids. However, the lack of these nutrients can lead to stiffness and swelling, definite signs of degenerative joint disease. In a joint disease such as osteoarthritis, flavonoids like those in Limbrel can help manage the signs and symptoms of the disease as shown in clinical trials. Flavonoids are a class of natural plant chemicals typically consumed from vegetables, teas and spices and are helpful nutrients for maintaining proper metabolic management of the processes in joints. Therefore, when there is a low level or lack of any of these nutrients in your diet, you may have a higher risk for osteoarthritis.
Limbrel is a plant-based medical food that was developed and specially formulated to manage osteoarthritis with flavonoids under a physician's supervision. An individual suffering from degenerative joint disease has an opportunity with the aid of Limbrel to counteract osteoarthritis correcting flavonoids deficiencies typically lacking in the modern diet. In the management of osteoarthritis, flavonoids are an important part of the dietary intervention.
Check with your physician to see if the benefits of the natural properties of Limbrel can help you in your fight against wear and tear arthritis. Exercise, proper diet and the addition of Limbrel can all be effective ways to deal with the metabolic management of osteoarthritis. Flavonoids, at high doses found in Limbrel can help manage the discomfort due to osteoarthritis and Limbrel can be the tool you need to counteract a lack of flavonoids in the modern diet.
Other subjects that might be of interest:
Osteoarthritis Help | Osteoarthritis Hip | Osteoarthritis Inflammation | Osteoarthritis Knee | Osteoarthritis Neck | Osteoarthritis Shoulder