Learn About Limbrel and Osteoarthritis Help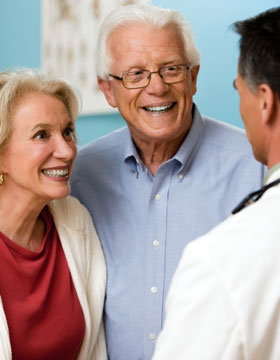 Osteoarthritis, also known as degenerative joint disease or "wear and tear arthritis", is the most common form of arthritis in adults living in the United States. A staggering 20 million individuals are affected by this disease and may need osteoarthritis help. There is a new medication available to deal with the discomfort associated with degenerative joint disease. There is a new, natural therapy which can give patients an opportunity to address the discomfort of osteoarthritis. Help is here in the form of Limbrel.
Limbrel was specially formulated as a prescription medical food to metabolically manage the signs and symptom of osteoarthritis under physician's supervision. The symptoms of degenerative joint disease include stiffness in the joints, instability of the joints, limping while walking, and difficulty in activities such as getting up from a chair and putting on shoes.
Inflammatory foods in your diet, such as certain fatty acids, can aggravate joint inflammation that may already be present due to "wear and tear" arthritis. This may result in further breakdown of the cartilage in the joint. Dietary management of osteoarthritis help can provide people suffering from this degenerative. Under a physician's supervision, Limbrel can safely be used for the clinical dietary management of the metabolic process of osteoarthritis. Help yourself by consulting with your physician and so that he/she can recommend the use of Limbrel in dealing with the discomfort you may feel. You will be able to experience for yourself the benefit of natural therapy.
It is strongly recommended that you add a consistent exercise routine to your lifestyle when searching for osteoarthritis help. Although Limbrel is designed to meet the distinctive nutritional requirements of osteoarthritis patients, becoming more active will certainly aid in better mobility. Exercise helps most people lose weight, which is often factor when an individual is diagnosed with degenerative joint disease.
One of the best approaches to looking for osteoarthritis help is to go see your doctor armed with plenty of questions about your current state of health. If you are experiencing any of the symptoms of wear and tear arthritis for a prolonged period of time, then exercise combined with the dietary benefits of Limbrel may be the osteoarthritis help you need to live with this disease in a positive way.
Other subjects that might be of interest:
Osteoarthritis Hip | Osteoarthritis Inflammation | Osteoarthritis Knee | Osteoarthritis Neck | Osteoarthritis Shoulder | Osteoarthritis Side Effects